Appraisals
Consult June Hayes and Associates for appraisals for probate and equitable distribution to heirs, estate taxes, charitable donation, insurance claims or policy updates, or to gift or sell your possessions.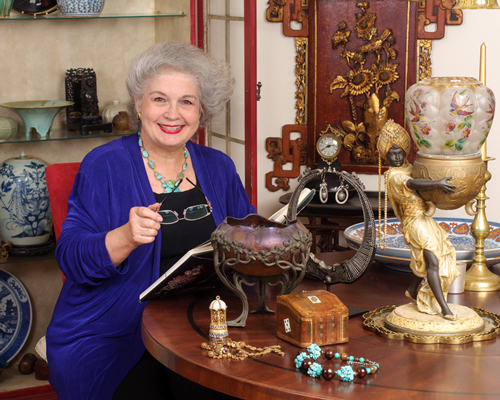 June W. Hayes, ISA AM
Accredited Member, International Society of Appraisers
June Hayes is a member of numerous professional organizations and she is consulted for a wide range of residential property appraisals. As a former antiques dealer and textile conservator, she specializes in Asian porcelain and ivory; Latin American folk art, ceramics, and fiber arts; Victorian and early Texas pieces; Continental objets d' art and furnishings; antique and vintage jewelry; and collectibles of all types.
June is available for consultation at no cost and no obligation whether you are planning a full-service estate sale, seeking only a verbal walk-through evaluation, or needing a written appraisal of your possessions. Property pricing services are available for families or firms wishing to operate their own estate sales.
All fees are clearly set forth up front when the written contract is prepared and you will have a full understanding of the services provided prior to signing an agreement.
June Hayes has more than nineteen years of experience as an accredited appraiser with the International Society of Appraisers and as an estate liquidator.
For more information about Appraisal Services, please see our Frequently Asked Questions.