Estate Sale Services
For listings of upcoming sales, please click here.
Whether you are closing a house, ranch, business or office, or helping a beloved relative move to a smaller dwelling, you deserve the best service available.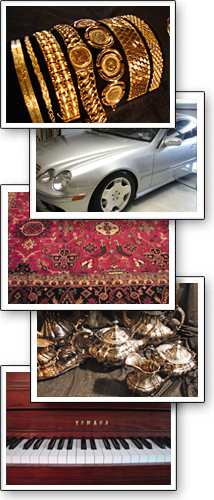 June Hayes has conducted sales in gated communities, condominiums, grand mansions, and gift and hardware stores. We help seniors downsize, families move overseas, executors liquidate estates, and groups raise funds or close historic properties. Each client's needs are unique, so we offer personalized service for every situation.
June Hayes and Associates is committed to high-quality sales and truth in advertising. Many of our new clients are referred by satisfied previous clients. Because our sales have attracted a loyal following, they are well-attended and profitable.
Here is what you can expect when June Hayes and Associates manages your Estate or Moving Sale:
Written contracts will be tailored to your individual sale.
Standard sale costs will be deducted from our commission. This means that we pay the expenses associated with your sale, including advertising, supplies, and staffing.
Experienced, ethical, and honest staff will handle your property with care and treat your family members with respect.
Unusual or specialized moving needs will be discussed prior to signing the contract.
Accurate sales records with written receipts and verifiable deposits will be made available to you.
Fast payment will be made to your estate within 10 working days after all sales are finalized.
Our commission structure is determined by the size of your inventory, the condition of the premises, and the time needed to prepare for the sale.
We will be happy to discuss your particular needs in detail by phone or email, and all financial terms will be disclosed up front. No surprises are ever hidden in "the fine print" because we don't believe in doing business that way.