Last Market of 2017!

December 9 & 10 
10:00am to 4:00pm
2015 NE Loop 410, San Antonio
Free admission and ample parking on the beautiful Los Patios grounds!

Guatamelan Handicrafts from Friendship Bridge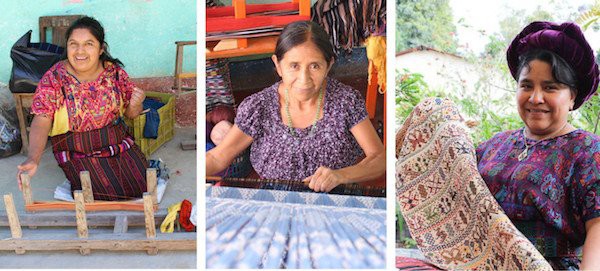 Friendship Bridge is bringing wonderful hand-made textiles from Guatemalan women artisans. Don't miss this chance to give a meaningful gift  and support hard-working traditional craftswomen.
Salado Creek Market
December Vendors:
Margaret Reyna, paintings
Friendship Bridge, handicrafts from Guatemala
Allison Shockner, handmade caftans
Debby Carter, Native American leather goods
Mary Lou Ellis, Enchanted Nook Gifts
Elliott's Gift Boutique, jewelry and art
Barbara Rowley Handmade Jewelry
Miriam Ramirez
Bonnie Graham, hand- painted Tiles and Textiles
Angie Bella
Bubble and Squeak Soapworks
Blue Horse Art Glass
My Heart, Jamie Nichole
Rosario Picon
Tapestry Art
Simply Stephanie
Gabriela Garcia
Zen Fiber Art
Bonifacio Lopez-Mesquite
Gene's Plants
 Artisan Wares at Liquidation Prices!
from Melissa Guerra: Latin Kitchen Market at The Pearl
Cookbook author and blogger Melissa Guerra has closed her fabulous store and is selling her inventory at Salado Creek Market — just in time for the holiday season.  Her wonderful collection fills the front section of the Annex!
This is a very special opportunity to buy hand-blown and hand-etched Mexican glass ware at greatly reduced prices.  Other highlights include one-of-a-kind ceramics and bright red enamel ware cooking and serving pieces, including red cherry design ceramic dishes from Spain.
Don't miss the Gorky Gonzalez tortilla warmers, storage jars, cold beverage server, and other kitchen wares.  Or the beautiful Rose Ann Hall Margarita glasses, tall glasses, martini glasses, pilsners, wine and juice in clear, green, aqua, and cobalt blue.
These bargains will sell fast, and once they're gone — they're gone for good!
For information about vending, please email estatesalegallery@gmail.com