October Arrivals:
Antique Silver and Persian Rugs

We just unpacked an amazing collection of Edwardian and late Victorian silver-plated whimsies, cake baskets, humidors, egg cups and napkin rings. There also are several part sets of coffee and tea services and various amusing accessories. Japanese design influence is seen in several of the pieces. This collector's sense of humor shines when you see the objects grouped together. She enjoyed the thrill of the chase!
We are also delighted to offer a selection of fifteen vintage handmade Persian and Afghan rugs, including runners and accent sizes.
On Saturday, October 14, at 1:00pm, noted rug expert Basil Scaljon will offer a free rug seminar for Estate Sale Gallery customers.  Basil will share tips on choosing and caring for quality Oriental rugs and identify rugs (or photos of rugs) that attendees bring to the Gallery.

 Mexican Folk Art 
Cecie Frost's private collection of Mexican and Peruvian Folk Art!
Fabulous Collection of Ratablos, Ex Votos, Crosses, and More…

Cecie Frost has spent more than thirty years assembling her special collection!  Don't miss this unique opportunity to view and purchase highly desirable pieces from this stunning installation!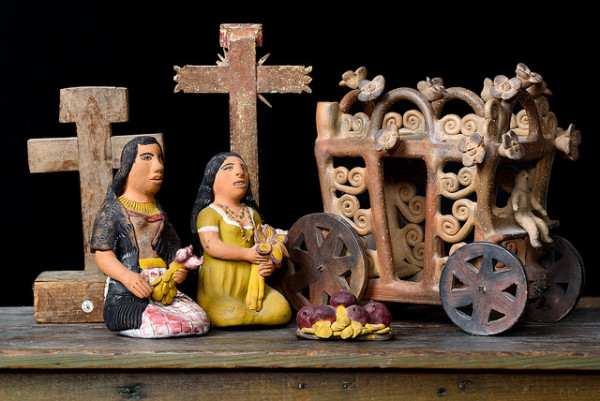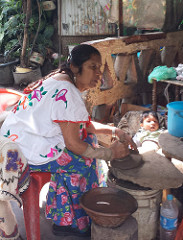 Clay figures with a beautifully detailed wagon
The charming ceramic grouping above was made years ago by renowned artist Josephine Aguilar (right).  June and friends met Aguilar in Oaxaca this August, and they  brought back art, jewelry and beautiful textiles made by her and other talented artists, including the jewelers of Oro de Monte Alban.
Many pieces are signed, and all of them have stories.  Visit the Gallery to see them before they're gone!

New Markdowns in the Gallery Annex
25% to 50% off quality estate sale furnishings and accents!

Thursday-Sunday, 11:00am-4:00pm
2015 NE Loop 410, San Antonio, TX 78217
across from The Estate Sale Gallery at Los Patios

Newly Renovated and Restocked with Fabulous Finds!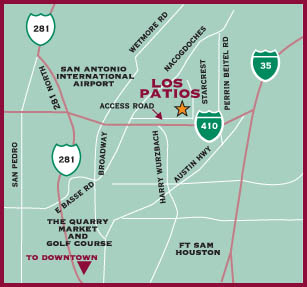 The Estate Sale Gallery at Los Patios
2015 NE Loop 410, San Antonio TX 78217
Wednesday – Sunday, 11:00 – 4:00pm